Vanishing King II Premiere and Book Launch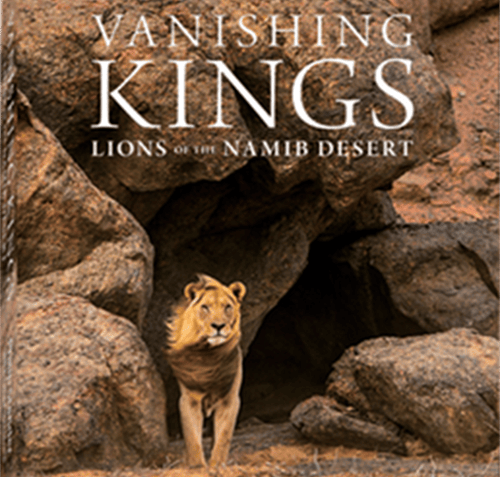 Don't miss the premiere of the second part of Vanishing Kings by Into Nature Production and the accompanying launch of Dr. Philip Standers book about the desert-adapted lions of the Namib Desert.
26th April 2018; Swakopmund at the Dome (6.00pm)
5th May 2018; Windhoek at the National Theatre of Namibia (6.00pm)
The last two decades Dr. Philip Stander commitment his life to the desert-adapted lions in the north-west of Namibia. He started to care for them a long time before anyone else did. He has my uttermost respect for his extreme dedication towards the scientific study of the lions and the outstanding role he plays in the conservation of the desert-adapted lions. The lions couldn't have asked for a better person to champion for their cause.
Check out the promotion traile for the film and the book: http://www.vanishingkings.org/vanishing-kings-book/
I'm really looking forward to the premier of the movie and especially the book. See you at the Dome in Swakop.
Stay Informed
When you subscribe to the blog, we will send you an e-mail when there are new updates on the site so you wouldn't miss them.